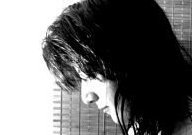 The big fear
Posted on Thursday, 18 November, 2010 |

3 comments
Columnist:

Jann Burner
The Big fear (that we all seem to have) is of being "FREE". It would seem we are all spiritual agoraphobics. Our innate spiritual integrity has been stained like a drop of ink in a glass of Clear Mountain spring water. We rush from childhood to adolescence to adulthood establishing more and more limits on our "freedom". We do this to ourselves. We do this to combat fear in our lives and we enlist the help of everyone we meet. And I'm not talking about the fear of violence or catastrophe; I am speaking about the myriad fears that lead to patterned behaviors that lead to shared group fears and patterns that eventually lead to what we call culture, and through shared culture, Civilization. We fear freedom and space without containment. Like rats in a maze of our own creation, we operate under the assumption that the walls of the maze are protecting us, when in reality they are holding us prisoner. Civilization, as we know it, is nothing more than an elaborate grid of patterned ritual to hold back fear, while keeping the personal concept of the Ego…intact.
This is why some of the brightest and most successful individuals are so terminally busy. Not really because they have to be, but busy because they fear…"empty time and empty spaces" Sounds silly, how could anyone fear "free time." Busy-ness serves to establish pattern and create distraction for the mind. It allows the individual to become the "grease" in The Machine. Money and apparent success are the lubricants that allow the socially created machine of pattern and ritual to move and function with the polished gloss of "intention"; ("We are really in control." "We really know what is going on here.") We are actually not the grease, we are not the machine, we are not even the noisy factory generating distraction to hold back the night (Fear). We are the conscious space and willful intention in which everything sits. And we cannot abide this. Our small personal ego (the first cloaking device against the fear of separation at birth) cannot hold this concept for more than a few seconds, and then it rushes back into ritual, pattern and distraction. "Quick someone turn on the TV!"
It would seem that most of the "Serious Stuff" we deal with in this life, did not even originate in this life experience. We are all still playing with cards we were dealt in a previous life, still trying to play the Winning Hand! We are still trying to figure out if we should draw, hold, raise or fold.
Like early savages we sit huddled around a fire on a terribly dark night and we look in each other's eyes and we know fear lives beyond the edge of the heat and the light thrown off by the fire. This comforting fire and the ring of light surrounding it is what we might call the origin of culture and civilization (ghost stories and ritual shared around a flame). From then until now all we have succeeded in doing is increasing the level of complication and pattern. The spiritual agoraphobic still crouches in our heart, longing for the true spiritual heat but fearing the incredible open space…and The Light. And what is it we are trying to do? We are trying to create a metaphor bridge, between the body and the Light, a road for the Spirit to cross over.
But remember, fear is just the dark suitcase carried in the hand of Mind, the supreme dramatist! Don't combat it or argue with it or even fear it. Just…take off your mind—and bask in BEING! The mind will creep back, again and again. Don't fight it, just watch it do its "mind dance". But note that each time it returns with its seductive "drama", the black bag it carries will become smaller and smaller until it is hardly a wallet. And then--merely a dark calling card, and then…perhaps one day, just an ironic smile.
This is a very exciting time in the evolution of the Human Spirit. We are literally positioned in the nose-cone of the Human Spiritual rocket as it is lifting off and what we see passing by, immediately outside our window can very easily be called…History.
(This is from Jann's book entitled Metaphor Bridge available at Smashwords.com)
Article Copyright© Jann Burner - reproduced with permission.