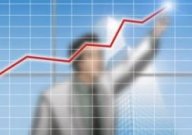 The tipping point
Posted on Monday, 9 January, 2012 |

3 comments
Columnist:

Phillip Tilley
In the movie "Back to School", Rodney Dangerfield plays a middle aged self made millionaire who decides to attend college with his son, since he never went to college himself. He is the same age as most of the Professors and asks a female professor on a date. She says, "I can't, I have class." He asks for a different time and again she says, "I can't, I have class." He asks for a different day and again the lady professor says, "I can't, I have class." Dangerfield then says, "Well why don't you call me when you have no class?" That was a funny line in 1986 but it is not so funny now.
What used to be middle class Americans are finding out they have no class. According to the latest figures from the Census Bureau, 48.3% of all Americans are either poor or low income. That means they are officially low class. As the former middle class spirals down the drain of poverty it is nearing the point of no return, the tipping point, the point where there is not enough people working to pay the government subsidies for those who are not working or not earning enough to survive no matter how much they work.
I always find it interesting when one set of government figures contradicts another set of government figures. The Labor Department said unemployment has dropped to 8.6% yet 25 million Americans are out of work or unable to find full time permanent employment. According to the Census Bureau unless a family of four earns $50,000 a year they are poor. If Americas work force is 150 million and 25 million are out of work the unemployment rate would be 16.6%. Hum!
Last year so many people in their early 60's could not find work so they retired early taking them off the unemployment rolls and putting them on the Social Security rolls. And we all know that Social Security rolls taste terrible. Last year for the first time ever the government paid out more in Social Security than it took in. That will leave a bad taste in your mouth.
According to the Labor Department only the richest 5% of Americans have experienced income growth since 1980, and during that time their tax rate dropped from 34% to 23%. Since 1980 was 32 years ago and a generation is every 20 years this means an entire generation and a half have never experienced income growth unless they were already rich. And they wonder why the occupy Wall Street people are so upset.
According to the Commerce Department, productivity has grown 80% since 1980. If a family of four making $50,000 today had received a fair share from their contribution to America's growth, they would be making $90,000 and would not need any government subsidies. Today 41% of all jobs in America are low income.
This is proof from our government statistics that fair raises have not been given to the working class for at least 32 years. Now the rich want to know why the government wants to tax them heavier. Well, they are the only ones left with any money to tax. Their greed in not sharing willingly leaves no choice but for the government to forcefully take it from them and give it to the people they made poor. Currently 46 million Americans are on food stamps. That is one in six Americans, the same 16.6% figure as the actual unemployed.
This is what the government says is a recovery from the recession? I still believe it is a depression and we are in stable but serious condition, not recovery. The one bright spot in the economy is that gun sales are setting new all-time records.
Even John Titor said a second American Civil War would break out around this time. Once we go past the tipping point there will be little that can stop the inevitable. This should be an interesting year. Wake up people, the money matrix has you.
Article Copyright© Phillip Tilley - reproduced with permission.