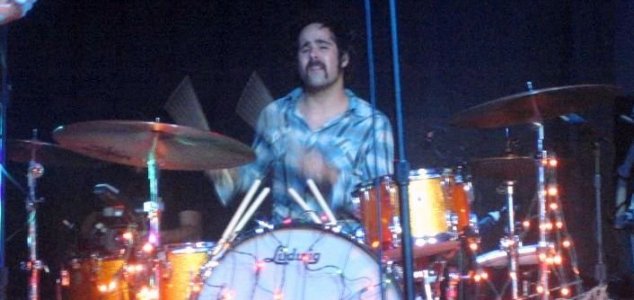 Ronnie Vannucci Jr. at a Killers concert.

Image Credit: CC BY-SA 2.0 Steven Sanchez
The Killers' drummer has recounted his own experience with a UFO during a recent magazine interview.
Now a staple part of one of the world's biggest pop-rock bands, it's difficult to imagine that Vannucci once worked as a luggage carrier for an airline. In a recent interview for Q Magazine he revealed that during his stint at the job he experienced something that he was never able to explain.
He had been on a road trip to Nevada as part of the job when he saw something strange in the sky. "I was driving to the middle of Nevada on (Route) 95 North and I saw this red dot in the sky, almost like a laser pointer kind of red but it was bigger and it was doing all these motions like normal flight patterns and then it would zip down and go really quick," he said.
Perplexed by the spectacle, Vannucci pulled over and watched it for a while. "It went behind this mountain range. It was night so the sun was going down and there was this giant flash of light afterwards, like a strobe, and it was gone," he said.
Source: Gigwise | Comments (1)
Tags: UFO, Ronnie Vannucci Jr