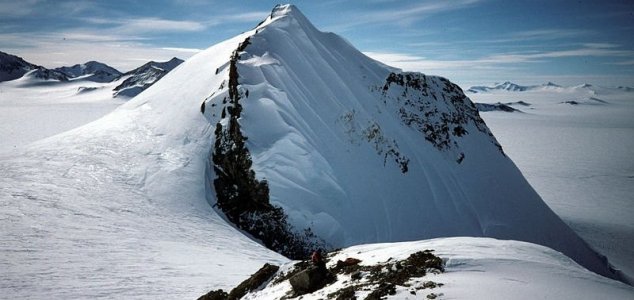 The temperature is so cold that CO2 turns in to dry ice.

Image Credit: CC BY-SA 2.0 euphro
Scientists have measured a record-breaking temperature of -91C on a mountain ridge in Antarctica.
America's National Snow and Ice Data Centre made the discovery using data from satellite instruments. The recorded temperature is so low that anyone out in it for even a short space of time would see their eyes, nose and lungs freezing up within minutes.
The reading of -91C was recorded on Dome Fuji at a height of more than 12,000ft. Antarctica has long held the record for the world's coldest temperatures with the previous record holder being Russia's Vostok research station which recorded a temperature of -89.2C during the winter of 1983.
By contrast the coldest recorded permanent settlement, the Russian village of Oymyakon, has seen temperatures as low as -71.2C. With an average temperature of -50C, the population of 500 people are permanently subjected to some of the worst winter weather conditions on the planet.
Source: Daily Mail | Comments (18)
Tags: Antarctica