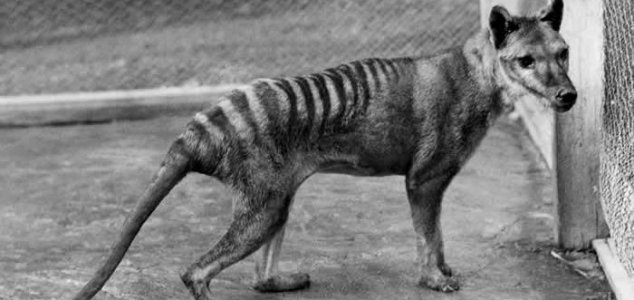 One of the last known living thylacines.

Image Credit: Benjamin A. Sheppard
Crash-test cameras mounted on cars could be the key to proving that the Tasmanian tiger still survives.
Believed to have gone extinct in 1936 due to intensive hunting practices, the thylacine has gained a lot of attention in cryptozoological circles over the last few decades due to continued reports and sightings of the animals right up to the present day.
Naturalists such as Tasmanian tiger expert Mike Williams, who believes that live thylacines still survive in the wild, have been attempting to gather evidence for years.
To this end, Williams is now encouraging drivers to install crash-test cameras on their cars to capture footage of the animals on Australia's roads, a common place for sightings.
"If you live in an area where you think thylacines have been seen, then crash-test cameras are the go," he said. "Post 1950, a large percentage of the sightings have been made by people in cars at night. Thatís why crash-test camera technology on cars is so important."
The last alleged sighting of a thylacine was around 16 months ago.
Source: The Mercury | Comments (40)
Tags: Thylacine