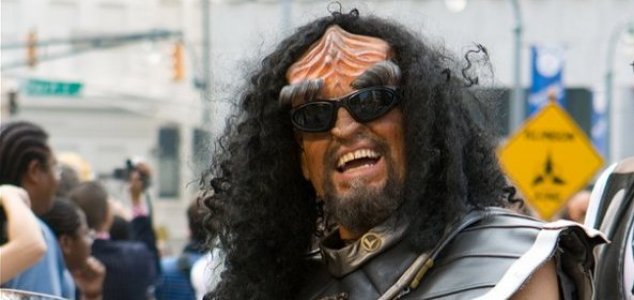 It is a good day to drink beer.

Image Credit: CC BY-SA 2.0 Brett Weinstein
An unusual new type of beverage will soon be providing the opportunity to drink like a Klingon.
Created by American media company CBS Consumer Products in partnership with the appropriately named 'Federation of Beer', the new product will be called 'Klingon Warnog' and is being described as "a bold beer suited for the harsh Klingon lifestyle."
Set to debut at the Nightclub & Bar Show in Las Vegas today, the new drink will be shipping to both the US and Canada later this year and will be sure to satiate the thirst of hardened Klingon warriors and fans of the television series in equal measure.
"This singular beer incorporates rye malt into a modern Dunkelweizen grain bill, creating a flavor profile that is both familiar and unique," the company wrote. "The flavor draws heavily from the blending of the rye malt and traditional clove character, creating a very rich and unique flavor."
Source: Hollywood Reporter | Comments (16)
Tags: Klingon, Beer, Star Trek