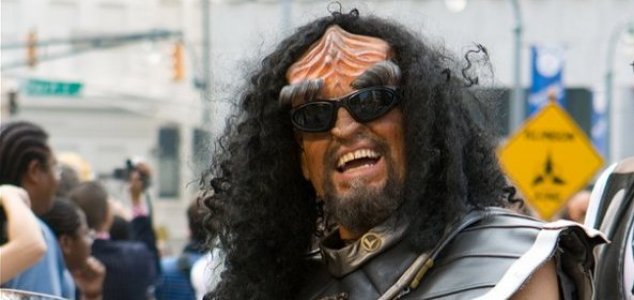 One Welsh government minister is evidently a Star Trek fan.

Image Credit: CC BY-SA 2.0 Brett Weinstein
A member of the Welsh government offered a bizarrely tongue-in-cheek response to a query about UFOs.
Conservative MP Darren Millar had put forward three questions about UFO sightings over Cardiff Airport in Wales when he received a response that at first he couldn't even understand.
His request, which had asked for details of any UFO-related meetings between the Welsh government and the Ministry of Defence (MoD), was met with an undecipherable line of gibberish that later turned out to be something written in the fictional Star Trek language Klingon.
"jang viDa je due luq. ach ghotvam'e' QI'yaH devolve qaS,"
the response said.
By running it through an online translator Millar was eventually able to decipher the peculiar reply which actually read
"The minister will reply in due course. However, this is a non-devolved matter."
The strange response prompted an exchange of light-hearted remarks with Millar later commenting that he "always suspected that Labour ministers came from another planet."
A Welsh Assembly source later hit back at both Millar and the nature of his query by saying that the only "extra-terrestrial life seen near Cardiff recently seems to be Darren Millar" and that he should stop "spending time and wasting resources asking about UFOs."
It isn't clear whether any useful information was ever obtained as a result of the original request.
Source: Russia Today | Comments (6)
Tags: Wales, UFO, Klingon