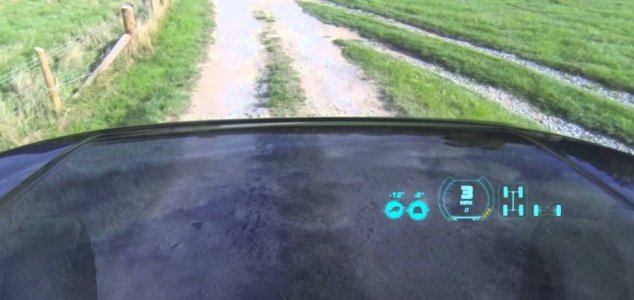 The driver would be able to see the ground underneath.

Image Credit: YouTube / Land Rover
The manufacturer has unveiled its concept for a car with a bonnet that the driver can see through.
The augmented reality mechanism works by using live cameras that overlay an image of the terrain underneath on to the front of the car.
Known as the 'Transparent Bonnet', the technology is still in its prototype stages but could in the future provide drivers with an unparalleled view of the road in front and below them.
Four-wheel drive vehicles could particularly benefit from this as it would help the driver navigate uneven and dangerous terrain. A concept video released by the company shows how it can be used to help the driver see what's happening while driving over steep bumps.
"We are developing new technologies including the Transparent Bonnet to give drivers an augmented view of reality to help them tackle anything from the toughest off-road route to the tight confines of an urban car park," Dr Wolfgang Epple of the Land Rover research and technology department said in a statement.
Source: Huffington Post | Comments (15)
Tags: Land Rover, Car, Invisible