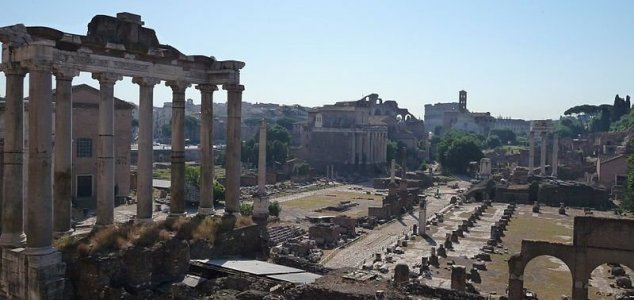 Rome may have been founded around 900 BC.

Image Credit: CC BY-SA 3.0 Thalan
New archaeological evidence has suggested that Rome was founded two centuries earlier.
Legends say that Rome, one of the world's oldest cities, was founded by twins Romulus and Remus in 795 BC, but now archaeologists have discovered the remains of an ancient wall that seem to date back to a time before then.
Built from a type of limestone known as tufa, the wall, along with fragments of ceramics and grains, was unearthed during an excavation of a black stone shrine called Lapis Niger. Using modern dating techniques it has been determined that these date back to 900 BC, a full 200 years earlier than expected.
"Examination of the recovered ceramic material has enabled us to chronologically date the wall structure to between the 9th century BC and the beginning of the 8th century BC," said archaeologist Dr Patrizia Fortuni. "So it precedes what is traditionally considered the foundation of Rome."
Source: Telegraph | Comments (12)
Tags: Rome