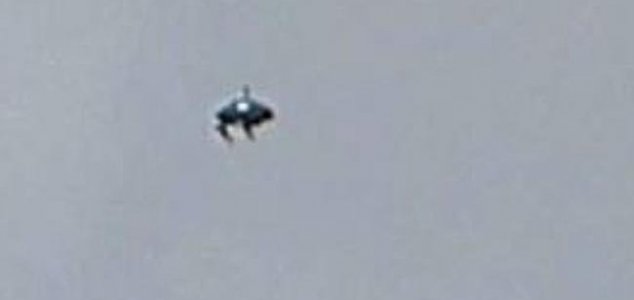 A close-up of the object over North London.

Image Credit: Mixtris UFO-images
A London resident managed to take several photographs of a strange dark-colored object over the capital.
The images were taken in the early afternoon of April 28th and show a peculiar circular dome-shaped craft spinning in the air. The witness claims that the object changed colors as it rotated and flew off after about 5 minutes towards the Highbury and Islington area.
The photographs have generated a great deal of interest since appearing online with Internet users debating over what the object could be.
The original Facebook post and image set can be viewed below:
Source: News.com.au | Comments (151)
Tags: London, UFO