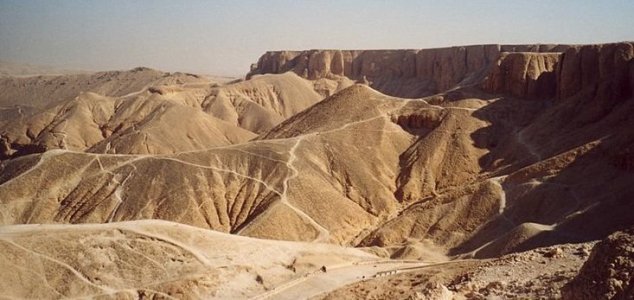 Egypt's Valley of the Kings.

Image Credit: CC BY-SA 3.0 Nowic
The discovery was made by Swiss archaeologists during an excavation in Egypt's Valley of the Kings.
The finding this week of a tomb containing the remains of at least 50 people has been generating great interest in archaeology circles and demonstrates that there is still much left undiscovered beneath Egypt's desert sands.
The remains, believed to date back to the 18th Pharaonic dynasty, were found alongside several artifacts including wooden coffins that would have originally contained the bodies and death masks that are believed to have been used during the burial ceremonies.
Some of the mummies are thought to be princes and princesses however much of what was once buried alongside them has long been lost. An initial study of the tomb and the remains suggests that the chamber had been raided several times over the last few thousand years.
Source: Reuters | Comments (8)
Tags: Egypt, Mummies, Valley of the Kings