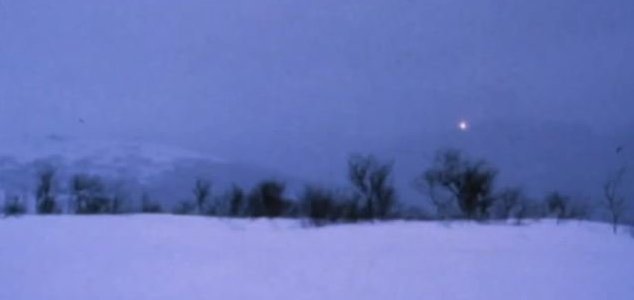 A lone light shines out over the snow.

Image Credit: YouTube / Truthloader
The valley is home to mysterious hovering orbs of light that have been sighted for more than a century.
Particularly puzzling is the wide variety of different lights that seem to appear, including some that are the size of a car, some that flash blue and white and some that seem to zip around at high speed before fading. Some of the lights have the appearance of metallic objects, leading to speculation that they could even be extraterrestrial in nature.
A recent study in to the phenomenon however has revealed that the lights are more likely to have a geological origin. The glowing effect, far from being the product of spirits or aliens, is instead believed to be the result of air turning in to plasma. The unique properties of the valley, including copper-rich rocks on one side and iron-rich rocks on the other, provide the potential to make the whole place act like a giant battery.
With the phenomenon occurring more frequently during periods in which the Northern Lights are visible over the region, researchers have also speculated that the solar wind could be providing the necessary charge to energize the plasma.
Whether this explanation will discourage people from visiting the valley in an effort to catch a glimpse of the lights for themselves however, remains to be seen.
Source: Gizmodo | Comments (30)
Tags: Hessdalen Lights, Norway, UFO, Orbs