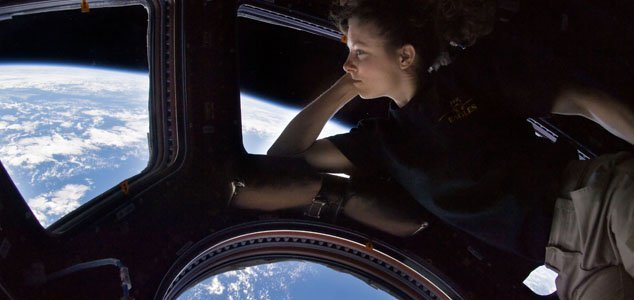 American astronauts could soon be barred from accessing the station.

Image Credit: NASA
The US will no longer have access to the station after 2020 as Russia responds to Ukraine sanctions.
The $150 billion space station has been synonymous with international co-operation since its construction began back in 1998, but now due to Russia's response to sanctions imposed by the United States over the Ukraine crisis it looks as though the project could come to a rather bitter end.
Dmitry Rogozin, Russia's deputy Prime Minister, has this week announced a series of punitive measures including the banning of American astronauts from accessing the station after 2020 and putting an end to US military satellites being launched on Russian rockets.
"These sanctions are out of place and inappropriate," he said. "We have enough of our own problems."
The US currently relies heavily on Russia for its operations aboard the station, both because it requires use of the Soyuz spacecraft to get astronauts up in to space and because the American segment of the station cannot operate without the Russian segment, even though the Russian segment can exist independently of its American counterpart.
It is possible that the two countries will reconcile their differences before 2020 and that the International Space Station program will continue, but right now things aren't looking too promising.
Source: Telegraph | Comments (38)
Tags: Ukraine, Russia, United States, ISS