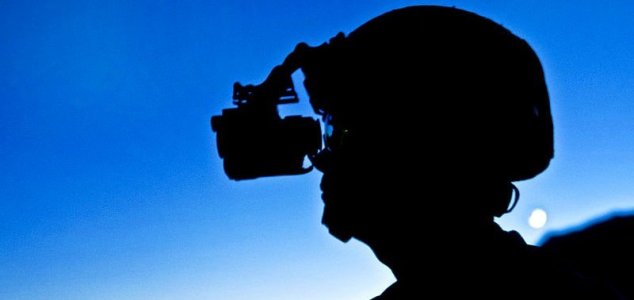 A zombie apocalypse is a rather unlikely scenario.

Image Credit: DoD
The US government actually has a plan in place in the event that the dead start rising from their graves.
According to an unclassified Defense Department document entitled "CONOP 8888", the scenario of a zombie apocalypse has been used as a training template for the planning of real-world disasters and emergency operations.
Officials have gone to great lengths to detail not only the course of action that should be undertaken in such an event but to meticulously document everything from the potential origins of the outbreak to the different types of zombies they may encounter.
"The only assumed way to effectively cause causalities to the zombie ranks by tactical force is the concentration of all firepower to the head, specifically the brain," the plan states. "The only way to ensure a zombie is 'dead' is to burn the zombie corpse."
The document also details zombie awareness training, reconnaissance efforts and even the use of remote-controlled robots to help defend critical facilities against the undead hordes. Everything from military deployments to restoring civil authority is covered.
Those fearing an impending zombie uprising however can rest easy, the document's outlandish nature is designed specifically to ensure that nobody mistakes it for a prelude to a real-world event.
"Training examples for plans must accommodate the political fallout that occurs if the general public mistakenly believes that a fictional training scenario is actually a real plan," the document states.
Source: CNN | Comments (26)
Similar stories based on this topic:
Tags: Zombie, Apocalypse, Pentagon