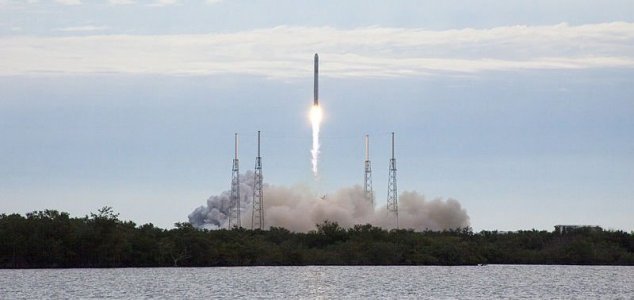 Was a rocket failure responsible ?

Image Credit: NASA/Jim Grossmann
An incident involving three UFOs crashing in China could be due to a Russian rocket launch explosion.
Residents from several villages in China's Heilongjiang province got the fright of their lives when they spotted three blazing fireballs plummeting from the heavens.
One of the objects, described as a "large metal ball with a jagged-edged layer", landed on a vegetable farm and measured 70cm in length with a weight of 40kg. As bewildered locals gathered around to examine the objects, news soon broke out that the region was under 'alien attack'.
Things were not quite as they seemed however as, at around the same time as the objects crash-landed in China, the Russian space agency reported that a satellite launched from outside Kazakhstan had exploded due to an engine failure.
The fireballs, far from being extraterrestrial visitors bent on world domination, were instead most likely to be fragments of debris from the rocket raining back down to Earth.
Source: IB Times | Comments (5)
Tags: China, UFO, Russia, Satellite