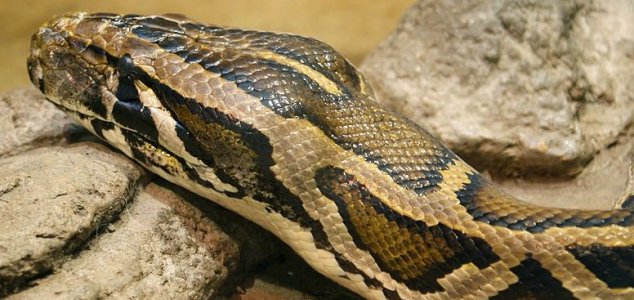 The unique therapy is not for the timid.

Image Credit: Tim Vickers
If you've ever wanted a big pile of snakes heaped on top of you then Cebu City Zoo has just the thing.
The bizarre massage service is provided by four giant pythons weighing a total of 550lbs that are unceremoniously draped on top of the recipient. The writhing weight of the massive reptiles is believed to offer therapeutic benefits to those who are brave enough to try it.
The snakes, which are called Michelle, Walter, EJ and Daniel, are given a meal of 10 chickens each before the session begins to ensure that they don't try eating their client.
Nonetheless, the customer is advised to avoid wriggling around too much so as to not be mistaken for an after-dinner snack.
"At first, visitors feel fear but most of the guests who try the snake massage say that they like it," said zoo manager Giovanni Romarate. "It's like getting a hand massage."
Source: Death and Taxes | Comments (17)
Similar stories based on this topic:
Tags: Snakes, Zoo