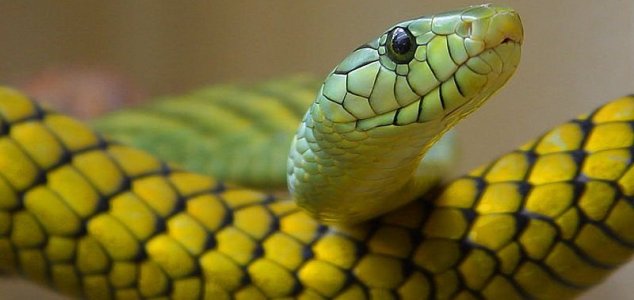 Residents have been advised to check their toilets.

Image Credit: PD - Whkoh
Mass hysteria erupted in the Spanish town of Naron when a snake emerged from a woman's toilet bowl.
30-year-old hairdresser Iris Castroverde had been using the facilities at her home at around 11pm when a brightly-colored green and yellow snake emerged from the u-bend and sank its teeth squarely in to her posterior.
When she turned around to flush she was shocked to see the reptile, which measured about 20cm in length, disappearing back down the drain. The bite wasn't fatal but did require hospital treatment.
"It's been the talk of the town for days," said her upstairs neighbors. "The whole suburb's gone psychotic because of this creature." Residents of the building have since taken to flushing bleach down the drains and checking their bathrooms on a regular basis.
Police officers were called in to investigate the incident but concluded that the snake had long gone.
Source: The Local | Comments (16)
Tags: Snake, Spain, Hysteria