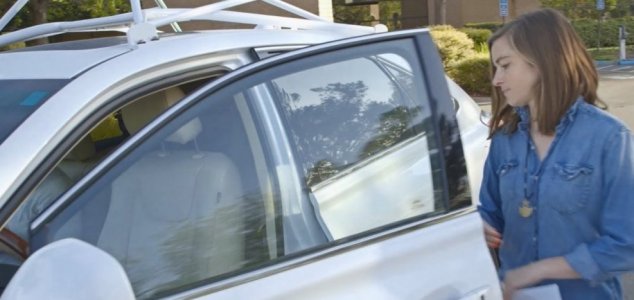 Would you sit in a car that drives itself ?

Image Credit: Google / YouTube
The search giant is set to begin manufacturing its own custom cars instead of adapting existing ones.
Google's remarkable automated vehicles have advanced to such an extent that the company is now going to start building its own original design for the cars with the hope of seeing them undergo wide scale testing within as little as one year.
"We're really excited about this vehicle - it's something that will allow us to really push the capabilities of self driving technology, and understand the limitations," said project director Chris Urmson.
The new design resembles that of a smart car but with a flat cartoon-like front. Capable of seating two passengers, the vehicles will be electric with no controls aside from a stop and go button.
Because the technology is still new the cars will be limited to 25mph to begin with, however as the software is perfected this is likely to rise to rival regular road speeds in the not-too-distant future.
The vehicle's designers also believe that by eliminating driver error the technology will go a long way towards revolutionizing road safety for everyone.
"I think it has the potential to be the most important safety technology that the auto industry has ever seen," said Ron Medford, former deputer director of the US National Highway Traffic Safety Administration.
Source: BBC News | Comments (24)
Tags: Self Driving Car, Google