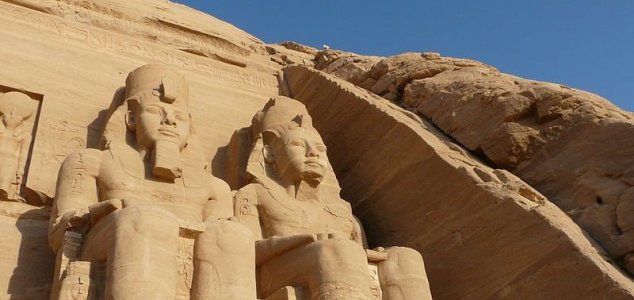 The plague proved devastating for more than two decades.

Image Credit: CC 3.0 Grosty
Archaeologists have found evidence of an ancient and devastating epidemic of apocalyptic proportions.
A team of experts investigating the Funerary Complex of Harwa and Akhimenru in what was once the ancient Egyptian city of Thebes came upon the remains of a number of people who had been covered in lime, a substance that was commonly used as a disinfectant during ancient times.
The find also lead them to the discovery of three kilns where the lime would have been made and the remnants of a huge bonfire which also contained signs of human remains.
These discoveries are believed to date back to what is known as the "Plague of Cyprian", a third century epidemic which brought about widespread death across the Roman Empire with more than 5,000 succumbing to the disease every day in Rome alone at its height.
Saint Cyprian, a bishop of Carthage during the plague, described it as an event so devastating that he believed the world was about to come to an end.
It would go on to take more than two decades for the epidemic to finally cease.
Source: Fox News | Comments (19)
Tags: Egypt, Rome, Epidemic