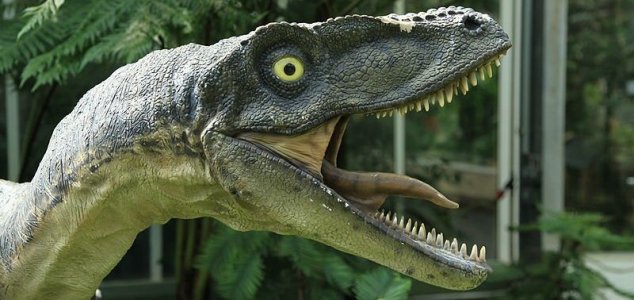 Even solitary raptors would have proven deadly.

Image Credit: CC BY-SA 3.0 Frank Vincentz
In direct contrast to their depiction in the Jurassic Park movies, velociraptors were not actually pack hunters.
The popular movie franchise, which kick-started a whole new era of special effects when the original Steven Spielberg adaptation of Michael Crichton's
Jurassic Park
novel opened in cinemas to great fanfare back in the 90s, seems to have been going from strength to strength in recent years.
While the performance of the movies in the Box Office is beyond dispute however, the same can't be said for the factual accuracy of some of the dinosaurs that have been depicted in them.
The carnivorous velociraptors for instance, which have been portrayed as having smooth scales, would have most likely sported a plumage of colorful feathers in real-life.
Now according to a new study by researchers at the University of Wisconsin Oshkosh, these deadly carnivores were also unlikely to hunt in packs as often depicted in the films.
"Raptorial dinosaurs often are shown as hunting in packs similar to wolves," said palaeontologist Joseph Frederickson. "The evidence for this behavior, however, is not altogether convincing."
"The problem with th[e pack hunting] idea is that living dinosaurs (birds) and their relatives (crocodilians) do not usually hunt in groups and rarely ever hunt prey larger than themselves."
"Further, behavior like pack hunting does not fossilize so we can't directly test whether the animals actually worked together to hunt prey."
Instead, it is now thought that velociraptors may have acted more like today's komodo dragons - attacking the same animal but not actually participating in any sort of group co-operation.
To determine this, scientists analyzed the teeth chemistry of Cretaceous-era raptor fossils.
"If we can look at the diet of young raptors versus old raptors, we can come up with a hypothesis for whether they hunted in groups," said Frederickson.
Whether these findings will influence future entries in the franchise however remains to be seen.
Source: Phys.org | Comments (8)
Tags: Velociraptor