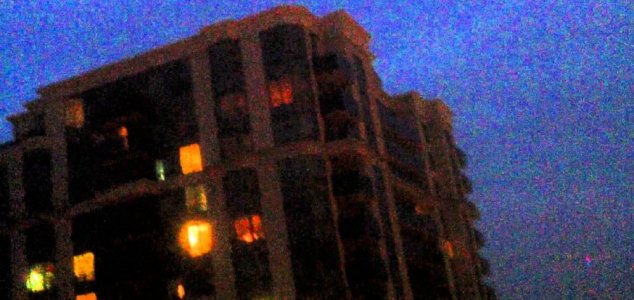 Some of the objects were caught on camera.

Image Credit: YouTube / Sarah Chun
Several people witnessed a series of strange lights in the skies over the Canadian city this week.
36-year-old Sarah Chun had been sitting at her dining room table on Saturday when she noticed a series of strange blinking lights aligned diagonally in the sky above the city.
Grabbing her iPad to film them she headed outside only to observe another bright white light in the sky overhead.
"It was really high up, and was round, bright, and shining," she said.
"At first I thought it was stars or something, but it was too bright to be. I didnít know what it was." The object seemed to hover in place for around 25 minutes before flying off and disappearing.
Chun's sighting was followed by numerous other reports from people across Toronto who had also witnessed something unusual in the sky on the same night. The sightings were so widespread in fact that police officers were called in to investigate.
"Somebody did see something in the sky, but what it was we donít know," said Sgt. Barry White. "[Officers] were stopping to talk to people, and we did hear from others on the street that apparently there was something up there."
Source: The Star | Comments (28)
Tags: Toronto, UFO