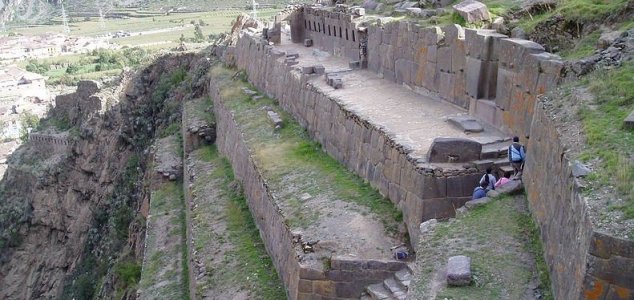 Peru's ancient ruins are a popular destination for tourists.

Image Credit: CC BY-SA 2.0 Jordan Klein
Archaeologists have uncovered where Peru's ancient ancestors would have observed the heavens.
Some early civilizations are thought to have watched the night sky with awe, charting the heavens with incredible accuracy while building complex structures designed to observe and record the positions and alignments of the stars.
Now archaeologists excavating a complex in Licurnique, located in Peru's northern region, have unearthed what is believed to be an ancient "astronomical laboratory" dating back 3,500 to 4,000 years.
The discovery consists of a large flat stone on which carvings pertaining to astronomical observations had once been engraved. The petroglyphs would have been used to track the stars in the sky as well as to forecast the weather for the benefit of local farmers.
Source: IB Times | Comments (9)
Tags: Peru, Astronomy