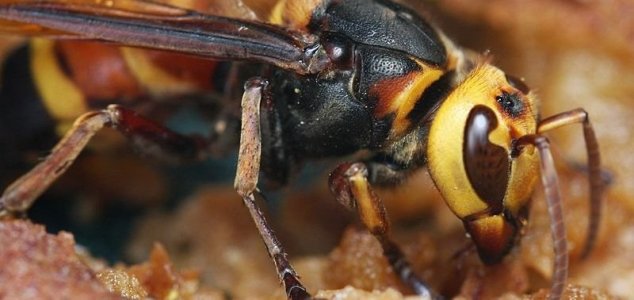 It's not quite a substitute for a dog or a cat.

Image Credit: CC BY 2.0 Thomas Brown
The unnamed man from Japan allegedly ties string to the insect and takes it out for regular walks.
Measuring up to 6cm in length the giant Japanese hornet is one of the largest and deadliest insects in the world. In its native Japan these huge wasp-like creatures claim 40 lives on average every year and are considered the second most dangerous species in the country next to humans.
None of these facts however seem to have stopped one man in Japan from keeping one of them as a pet after he claimed to have caught it in a butterfly net and removed its sting and poison sacs.
Eyebrows were raised across the Internet this week when a series of photographs posted to the man's Twitter account appeared to show him taking the venomous insect for a walk on the streets of Tokyo using a small piece of string tied around its abdomen.
"He does bite occasionally but it doesn't really hurt," he wrote.
The story has since gone viral and social media has been abuzz with efforts to determine whether or not the story is genuine. Some Internet users have speculated that the images have been faked as part of a prank while others have suggested that it could be some sort of viral marketing exercise.
So far however the authenticity of the story has managed to remain something of a mystery.
Source: Yahoo! News | Comments (36)
Tags: Hornet, Japan