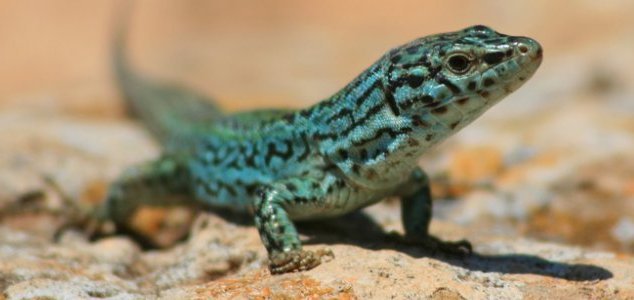 Many lizards can regrow their own tail.

Image Credit: CC BY-SA 2.0 ToNToNi
By understanding how lizards regrow tissue it may be possible to enable the same process in humans.
Imagine being able to regrow a missing arm after an amputation or being able to regenerate your spinal cord after an accident has left you paralyzed - it might sound impossible now but scientists may soon be able to come up with a way to make it actually happen.
The key is believed to lie in the way in which a lizard can grow back its entire tail - a scale of regeneration that is unheard of throughout most of the animal kingdom.
"Lizards are the most closely-related animals to humans that can regenerate entire appendages," said lead author Kenro Kusumi. "We discovered that they turn on at least 326 genes in specific regions of the regenerating tail, including genes involved in embryonic development, response to hormonal signals and wound healing."
The researchers believe that they have identified the unique genetic "recipe" for limb regeneration in lizards and that given enough time, the same processes could be enabled in humans as well.
"Lizards basically share the same toolbox of genes as humans," said Kusumi.
Source: Nature World News | Comments (10)
Tags: Lizard, Regeneration