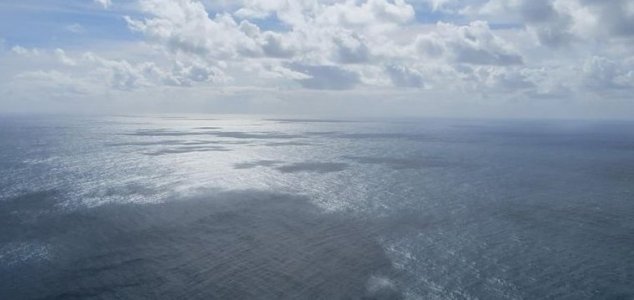 The incident occured over the Atlantic Ocean.

Image Credit: CC BY-SA 2.0 Vix_B
Two pilots reported seeing a strange but beautiful underwater light show while flying near Kamchatka.
The pair first spotted the phenomenon around five hours in to their flight from Hong Kong to Alaska. It began with a sudden intense flash like a lightning bolt in the distance before a red and orange glow could be seen permeating the ocean about 20 minutes later.
There were no storms in the region at the time of the sighting and neither of the men had ever seen anything like it before.
"Last night over the Pacific Ocean, somewhere South of the Russian peninsula Kamchatka I experienced the creepiest thing so far in my flying career," one of the pilots, van Heijst, later explained in a report about the incident. "The closer we got, the more intense the glow became, illuminating the clouds and sky below us in a scary orange glow, in a part of the world where there was supposed to be nothing but water."
One possible explanation for the spectacle is that it could have been an underwater volcano.
Both pilots admitted to feeling "anything but comfortable" for the rest of the flight but despite their encounter with the unknown they made it to their destination safe and well.
Photographs that they took of the anomaly during the trip can be viewed -
here
.
Source: Mail Online | Comments (106)
Similar stories based on this topic:
Tags: Pacific, Lights