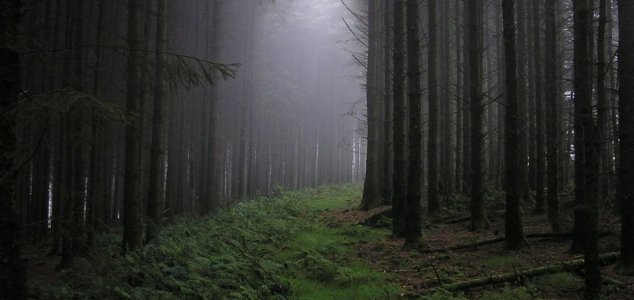 The woods are not a safe place in found-footage genre movies.

Image Credit: CC 2.0 Ashley Chile Baz
The man behind the 1999 found-footage film is returning to the woods with his new movie 'Exists'.
When it first came out, Eduardo Sanchez's 'The Blair Witch Project' was considered to be a fresh and unusual take on the traditional horror flick. Filmed entirely on low budget cameras the movie followed the terrifying experiences of its three protagonists as they found themselves lost in the woods.
At the time the film divided critics and even managed to convince some people that the whole thing was real.
Now Sanchez is returning to the found-footage genre with another, surprisingly familiar venture that sees a group of five friends encountering something in the forest. This time however it isn't the Blair Witch that is stalking them through the foliage.
"Visions of a carefree vacation are shattered with an accident on a dark and desolate country road," the movie's synopsis reads. "In the wake of the accident, a bloodcurdling force of nature is unleashed - something not exactly human, but not completely animal - an urban legend come to terrifying life… and seeking murderous revenge."
The movie is expected to release on October 24th in time for the Halloween season.
Source: Tech Times | Comments (25)
Tags: Bigfoot, Blair Waitch