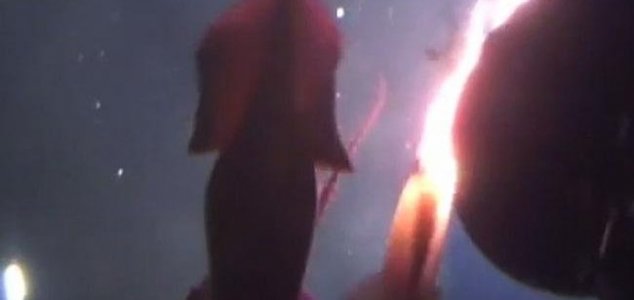 Humboldt squids have a reputation for being aggressive.

Image Credit: Greenpeace / Vine
A two-man submersible was attacked by a pair of the invertebrates during an expedition in the Bering Sea.
In a scene reminiscent of the Jules Verne classic '20,000 Leagues Under the Sea', the crew of a Greenpeace submarine known as Dual Deep Worker found themselves under attack by a pair of Humboldt squids in the waters between North America and Asia.
Despite being much smaller than the enigmatic and elusive giant squid, the two 6ft invertebrates wasted no time going on the offensive and managed to give the divers quite a scare.
A video clip posted to Vine shows the moment that the attack happened.
Source: CNET.com | Comments (24)
Similar stories based on this topic:
Tags: Squid, Greenpeace