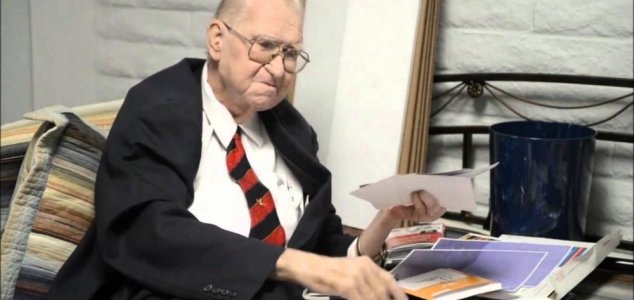 Boyd Bushman's final interview.

Image Credit: YouTube / Mark Q Patterson
Boyd Bushman revealed information on UFOs and ET visitation during an interview shortly before his death.
Bushman, who died on August 7th, worked at Lockheed-Martin, Hughes Aircraft and several other aerospace firms in a distinguished career that spanned over 40 years.
Shortly before he passed away however he revealed to Mark Q Patterson in an interview how he had been a part of several top secret projects including a US government backed UFO program that he claimed is based on reverse engineered alien technology.
A documentary containing the full interview can be viewed below.
Source: Inquisitr.com | Comments (1282)
Tags: Boyd Bushman, Extraterrestrial, UFO