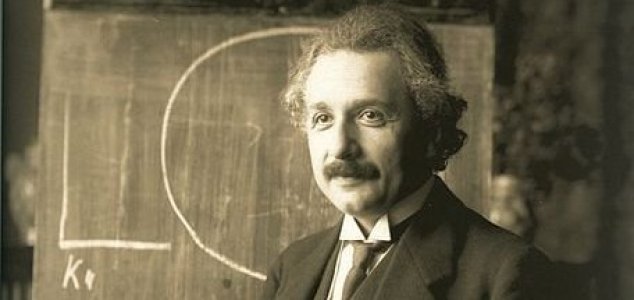 Einstein had written the notes in place of a tip to a hotel courier.

Image Credit: Ferdinand Schmutzer
Albert Einstein's handwritten notes on the secret to living a happy life have resurfaced after 95 years.
One of the most celebrated scientists in history, Albert Einstein's name itself has become synonymous with the concept of genius thanks to his myriad of contributions to the field of physics.
His interests however were not simply limited to science, as evidenced by an extraordinarily rare set of notes that he wrote for a courier all the way back in 1922.
Einstein had been staying at the Imperial Hotel in Tokyo during a lecture tour in Japan when he realized he did not have any spare change on-hand to tip the courier.
To compensate, he handed the man two handwritten notes and said - "maybe if you're lucky those notes will become much more valuable than just a regular tip."
Fast-forward to the present day and now both notes are set to fetch a fortune at auction in Jerusalem.
"A quiet and modest life brings more joy than a pursuit of success bound with constant unrest," one reads, while on the other Einstein wrote simply - "where there's a will, there's a way."
"What we're doing here is painting the portrait of Einstein - the man, the scientist, his effect on the world - through his writings," said Einstein archivist Roni Grosz. "This is a stone in the mosaic."
Source: Telegraph | Comments (51)
Similar stories based on this topic:
Tags: Einstein