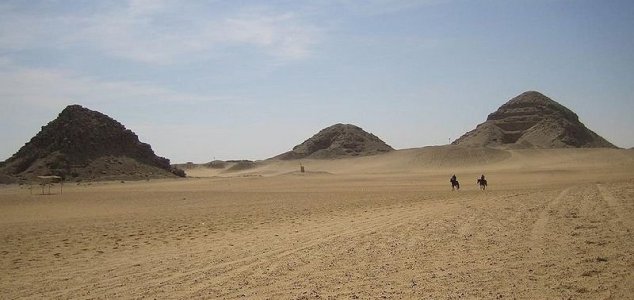 Egypt is well known for its ancient burials.

Image Credit: CC BY-SA 2.0 Axel Seedorff
Archaeologists have been excavating a gigantic burial site containing up to one million mummies.
The cemetery, which is known as Fag el-Gamous (Way of the Water Buffalo), has been a site of great interest for over 30 years.
To date the remains of more than 1,700 individuals have been unearthed however archaeologists believe that in total the site is likely to be home to upwards of one million bodies.
The cemetery dates back at least 2,000 years with most of the remains dating to between the 1st and 7th centuries AD.
Some of the deceased had been buried with items such as linen, glass and jewelry while others seemed to have been buried together with other members of the same family.
One recent excavation uncovered an abnormally tall individual around 7ft in height while another found the remains of an 18-month-old child with remarkably well preserved features.
The origins of the site however remain something of a mystery. None of the people buried there appear to have come from royal backgrounds and their remains exhibit varying degrees of mummification, most having been only loosely mummified by the dryness of the surrounding dirt.
It is hoped that, given enough time, the excavations will eventually be able to shed some light on the significance of this particular location and where the people buried there originally came from.
Source: Fox News | Comments (14)
Similar stories based on this topic:
Tags: Mummy, Egypt