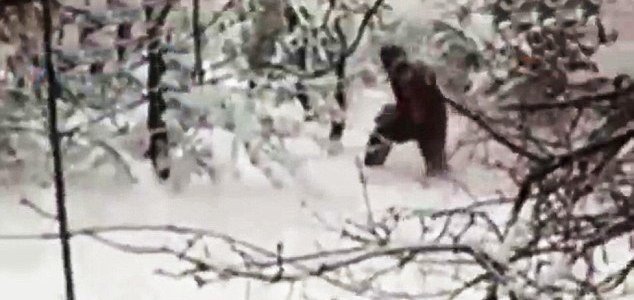 Could this simply be a man wearing an ape costume ?

Image Credit: YouTube / CEN
Footage has emerged showing a large hominid strolling through the snows of a Russian forest.
Details about the circumstances surrounding the video are remarkably sparse, but according to newspaper reports it was filmed after a group of Russian adventurers set out on an expedition to locate the legendary biped.
Their endeavor was spurred on by sightings of the creature in the southwestern Adygea Republic in the foothills of the Caucasus Mountains, a remote region where it would at least be plausible for a creature like this to have remained hidden.
The team spoke to several individuals who claimed to have encountered the beast including local resident Andrei Kazaryan who described it as "big and shaggy... like a bear, but not a bear."
The video footage itself has been met with considerable skepticism since appearing online with critics arguing that it could simply be someone in an ape costume walking through the snow.
Source: Huffington Post | Comments (41)
Tags: Bigfoot, Russia