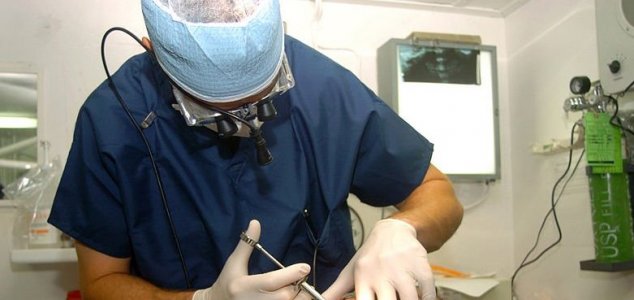 Would you agree to a head transplant to save your life ?

Image Credit: US Navy
A leading surgeon believes it will soon be possible to perform a real-life head transplant on a human.
It might sound like something out of Mary Shelley's Frankenstein, but Italian surgeon Sergio Canavero, who has long promoted the idea that transplanting the head of one person on to the body of another is a viable concept, believes that medical science will have caught up with the premise within as little as two years.
The highly complex procedure, he argues, could extend the life of patients with advanced forms of cancer or with extensive muscular or nervous system degeneration.
Canavero detailed the entire procedure, which would involve placing the patient in to a coma for several weeks so that they don't move during the healing process, in a recent medical paper.
The recipient of the new body would already be able to move and feel their face when they awoke and would expect to be able to regain their mobility within the space of twelve months.
"If society doesn't want it, I won't do it," he said. "But if people don't want it, in the US or Europe, that doesn't mean it won't be done somewhere else. I'm trying to go about this the right way, but before going to the moon, you want to make sure people will follow you."
Source: Telegraph | Comments (69)
Similar stories based on this topic:
Tags: Head Transplant, Sergio Canavero