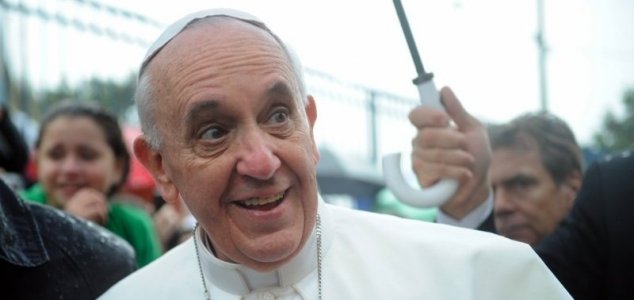 The Pope has been credited with turning the blood back to liquid.

Image Credit: CC BY-SA 3.0 Tania Rego
A relic containing the blood of a 3rd century saint appeared to liquify after the Pope kissed it.
The blood was that of St. Gennaro, a bishop of Naples who was thought to have been killed during persecution under the Roman Emperor Diocletian some time before the year 305.
As was traditional at the time, some of his blood was collected up and kept in the catacombs alongside his remains, an indication that he had died a matryr. For centuries afterwards people would come to pray on certain days of the year in the hope that the blood would liquefy, a spectacle that was often considered to be a miracle.
This week Pope Francis became the first pontiff to make this happen in over 150 years when, during a visit to Naples, he prompted the blood to turn to liquid in front of several onlookers.
While only half the blood liquefied to begin with, the rest soon followed to the delight of the crowd.
The last time this happened in the presence of a Pope was back in 1848 when Pope Pope Pius IX visited the city. Neither Pope John Paul II nor Benedict XVI saw it occur during their visits.
"It is the sign that St. Gennaro loves Pope Francis," said Cardinal Crescenzo Sepe.
Source: Huffington Post | Comments (78)
Similar stories based on this topic:
Tags: Pope, Miracle