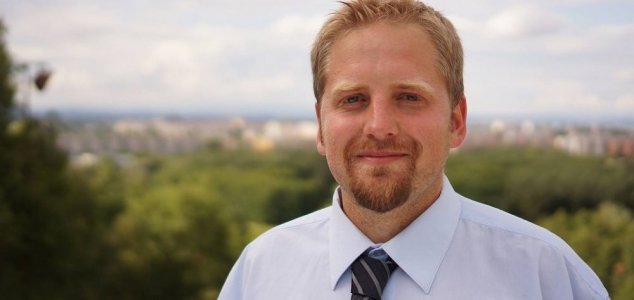 Vit Jedlicka is now the self-proclaimed President of Liberland.

Image Credit: CC BY-SA 4.0 Jan Husak
Vit Jedlicka has declared the creation of Liberland, a new independent state between Serbia and Croatia.
The Czech Republic politician is now claiming to hold the title of President within the new sovereign state which covers an area of just seven square kilometers and is located within a disputed area between its two neighboring countries.
Jedlicka maintains that the formation of Liberland is entirely within the boundaries of international law as neither Serbia nor Croatia have ever held sovereignty over the region.
"The objective of the founders of the new state is to build a country where honest people can prosper without being oppressed by governments making their lives unpleasant through the burden of unnecessary restrictions and taxes," he said in a statement.
So far there have been 20,000 applications from people looking for citizenship within Liberland however this number is expected to rise to 100,000 or more within a matter of days.
While it isn't clear if either Serbia or Croatia will protest the formation of the new state, Jedlicka has insisted that in the event that they do he will put up only a "passive defense".
"We will move, but we will keep our claim to the country," he said.
While the 31-year-old admits that the whole idea had started out as little more than a political stunt, the runaway success of his new sovereign state has turned it in to something else entirely.
He is hoping that in the future Liberland could end up being something similar to Liechtenstein which, being situated between Austria and Switzerland, now has a population of 37,000 people.
Source: Belfast Telegraph | Comments (25)
Tags: Liberland, Serbia, Croatia