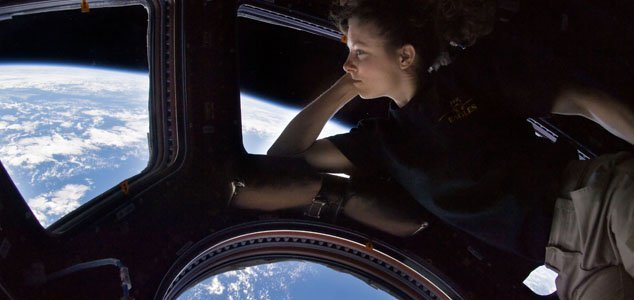 Could astronauts sleep through an entire space voyage ?

Image Credit: NASA
Scientists have been investigating human hibernation as a way to enable long-haul space trips.
While there are several species of mammals capable of going to sleep for months at a time, humans continue to remain entirely reliant on a daily routine of sleeping and waking.
Hibernation would certainly have its advantages, especially on a long space mission where the ability for the crew to go to sleep for most of the trip would reduce the amount of resources needed to keep them alive and make extremely long journeys through the interstellar void a lot easier to cope with.
Now researchers at the European Space Agency have started to investigate ways to actually make this happen by better understanding and then adapting the processes that make effective hibernation possible in other species such as bears.
"It doesn't mean we will have hibernating astronauts anytime soon, but we are learning from nature how to understand some of the things that happen to animals during hibernation, such as preventing bone loss or preventing muscle loss," said Leopold Summerer, head of advanced concepts at ESA.
"This is already something that would be a great benefit for long-distance spaceflight."
Another possible solution lies in inducing a type of therapeutic hypothermia, something that is already sometimes used to help patients with brain injuries or whose heart has stopped beating.
While previous efforts have been successful in applying this method to a person for up to three days, preserving someone for months or years during a space trip is going to prove a sizable challenge.
There is also the possibility that, given the muscle degradation seen in astronauts returning from space, hibernating for long periods of time may simply be an impractical proposition.
Only time will tell whether or not such a concept will ever truly be possible in practice.
Source: Russia Today | Comments (16)
Tags: Hibernation, Astronaut