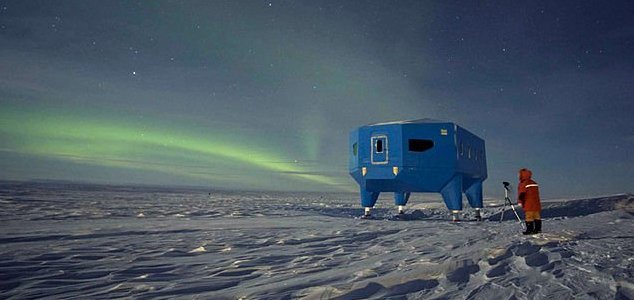 The briny aquifer was discovered during a survey of the valley.

Image Credit: CC BY-SA 2.0 Richard Burt
A unique ecosystem discovered 1,000ft underground may increase the odds of finding life on other worlds.
Lower Taylor Valley in Antarctica might seem like a cold, dry and inhospitable place, yet deep down below the frozen tundra there is now believed to lie an extensive ecosystem consisting of a briny aquifer that stretches over a distance of 11 miles.
The find bears a close resemblance to the thin subsurface layer of briny liquid recently discovered by the Curiosity rover on Mars and might also have implications for life on other worlds too.
"The subsurface aquifers that we've been looking at are potential analogs to understanding Mars systems," said lead researcher Jill Mikucki. "We still have a lot to learn about these dry valley aquifer systems, but they appear to be related to climate changes."
The scientists are now planning to expand their survey efforts of the Antarctic subsurface using a helicopter to scan the frozen wastes with a device known as a transient electromagnetic sensor which produces a ground-penetrating magnetic field capable of identifying subsurface materials.
"One of the big questions now is - is this finding regionally specific, or are there many locations in Antarctica where we have conditions that have created these subsurface environments for life," said ecosystem ecologist Ross Virginia.
Source: Discovery News | Comments (5)
Similar stories based on this topic:
Tags: Antarctica, Life