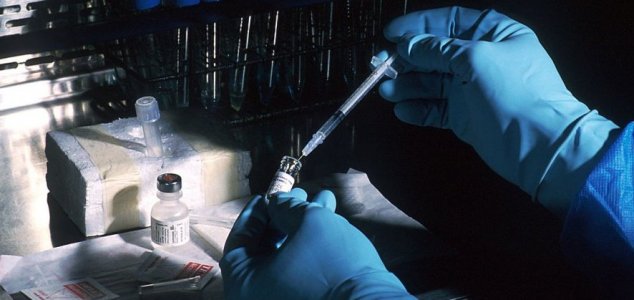 The new vaccine could stop Ebola in its tracks.

Image Credit: PD - John Keith
Scientists have announced a breakthrough in the battle against Ebola in the form of a new vaccine.
The deadly disease, which over the last two years has infected tens of thousands of people in parts of Western Africa, could soon become a thing of the past after trials of a new vaccine have proven to be 100% effective at preventing infection in those administered with it.
The trial, which took place in Guinea, has been described as a 'game changer' by health officials.
"This is an extremely promising development," said Margaret Chan, Director-General of the World Health Organization (WHO). "The credit goes to the Guinean Government, the people living in the communities and our partners in this project."
"An effective vaccine will be another very important tool for both current and future Ebola outbreaks."
Out of 28,000 people infected by Ebola since the outbreak in December 2013 around 11,300 have died from it. Guinea, Liberia and Sierra Leone are still the worst hit regions but with the vaccine it may finally be possible to bring the epidemic to a halt.
"This is a remarkable result which shows the power of equitable international partnerships and flexibility," said Jeremy Farrar, director of the Wellcome Trust - one of the trial's funders.
"This partnership also shows that such critical work is possible in the midst of a terrible epidemic."
"It should change how the world responds to such emerging infectious disease threats. We, and all our partners, remain fully committed to giving the world a safe and effective vaccine."
Source: Wired | Comments (13)
Tags: Ebola, Vaccine