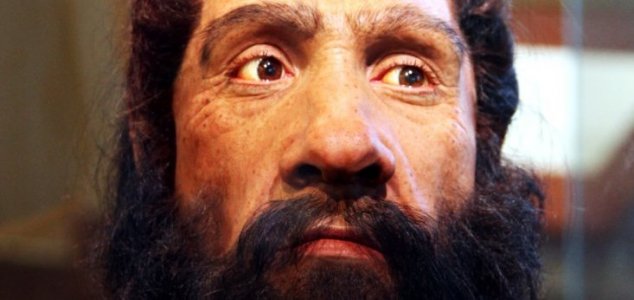 Did having larger eyes ultimately doom the Neanderthals ?

Image Credit: CC BY-SA 2.0 Tim Evanson
A controversial new theory suggests that large eyes may have put the Neanderthals at a disadvantage.
While having large eyes might sound like an ideal adaptation for seeing in the dark there is a hidden downside - a larger percentage of the brain is needed to deal with all that extra visual information.
This is the basis for a radical new theory put forward by Eiluned Pearce and his team at the University of Oxford who propose that the extra brain power needed to support the Neanderthals' enhanced vision meant that other parts of their brain, in particular those that deal with social networking, were less developed - a disadvantage when it came to competing with modern man.
Homo sapiens evolved in Africa and moved to Europe around 45,000 years ago where they co-existed with the Neanderthals for at least 5,000 years. All too soon however our prehistoric cousins started to disappear and may have gone extinct as early as 40,000 years ago.
"Since Neanderthals evolved at higher latitudes and also have bigger bodies than modern humans, more of the Neanderthal brain would have been dedicated to vision and body control, leaving less brain to deal with other functions like social networking," said Pearce.
This meant that the Neanderthals were less equipped to deal with major threats such as changes in the climate or competition with their modern human counterparts.
Not everyone however subscribes to this theory.
"If we could believe that logic, we would expect Neanderthals to be better social animals than we are today," said John Hawks of the University of Wisconsin-Madison.
"Now, we don't believe any of it: we actually think that eyes have nothing to do with social groups."
Source: BBC.com | Comments (15)
Tags: Neanderthals, Eyes