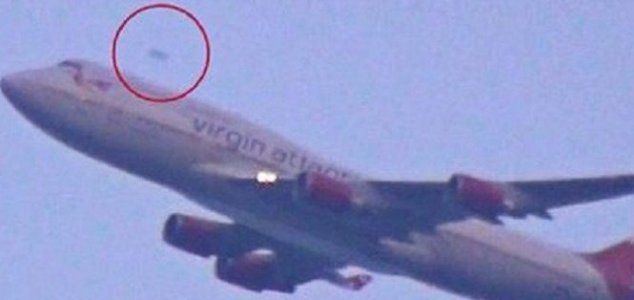 The unidentified object can be seen in the background behind the plane.

Image Credit: YouTube / looknowtv
Footage has emerged showing a strange object flying past a large plane as it takes off from an airport.
The video, which was uploaded on to the LookNowTV YouTube channel, was filmed by an anonymous individual in New York near to John F. Kennedy International Airport.
As the plane ascends it is possible to see a small dark-colored object moving in the same direction but at a much greater speed before disappearing off towards the left of the frame.
The fact that the video was recorded at an airport makes it difficult to rule out other aircraft but that hasn't stopped the video from going viral with almost 200,000 views received to date on YouTube.
Despite skepticism from Internet users the uploader of the video, a man who is known only as Rick, remains adamant that what the footage shows is something more than just another plane.
"I worked with the guy that filmed... I have no reason to believe this guy is a hoax," he said.
"I shared it with my friends to get further opinions on it and we could not come to a definitive conclusion on what the object might be so I decided to go with it and share it online."
"When something looks really unusual, like this, we will post it."
Source: News.com.au | Comments (28)
Tags: UFO, Airline, Plane