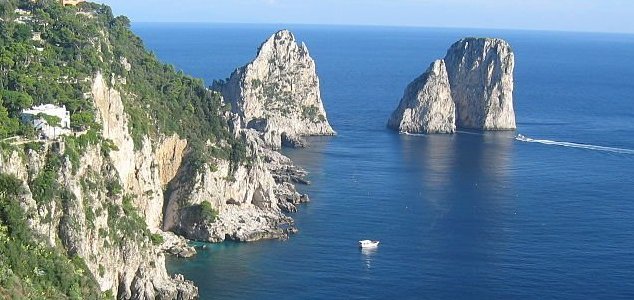 The discovery was made off the coast of Sicily.

Image Credit: CC BY-SA 3.0 ipswichtours
Archaeologists have discovered a mysterious stone monolith at the bottom of the Mediterranean.
Found at a depth of 131ft in an area that was once an island in the Sicilian Channel, the unknown stone structure is broken in to two parts and is thought to date back at least 10,000 years.
It was built by the people who once inhabited the region before floods radically altered the entire Mediterranean Basin around 9,500 years ago following the Last Glacial Maximum.
"This discovery reveals the technological innovation and development achieved by the Mesolithic inhabitants in the Sicilian Channel region," said archaeologist Emanuele Lodolo.
"Such an effort undoubtedly reveals important technical skills and great engineering."
It isn't clear exactly why the monolith was built or whether it belonged to a larger structure however researchers believe that it may have had a practical, rather than spiritual significance.
"It could have been some sort of a lighthouse or an anchoring system, for example," said Lodolo.
Source: Discovery News | Comments (10)
Tags: Sicily, Stone, Monolith