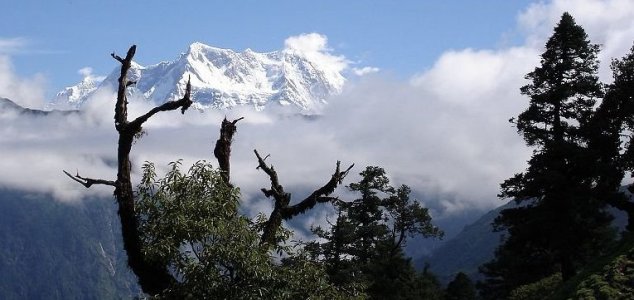 The expedition had to be canceled after a press leak.

Image Credit: CC BY-SA 2.0 Dirk Hartung
An expedition hoping to determine the truth about the Yeti has had to be canceled due to safety fears.
The trip, which would have seen Italian mountaineer Reinhold Messner leading a group of researchers in to the remote mountains of northern Pakistan, aimed to determine once and for all whether the creature responsible for sightings of the legendary Yeti was actually an ancient bear/polar bear hybrid - an idea first put forward by Oxford University scientist Bryan Sykes.
Being the first person to climb up Mount Everest without additional oxygen and to scale all 14 of the world's tallest peaks, Messner was undoubtedly the perfect man for the job.
What ultimately thwarted the project however was something not even Messner could overcome.
The team had been hoping to keep the expedition a secret to avoid attracting the attention of the Taliban but when the Austrian press unexpectedly published details of their plans they were left with little choice but to abort the entire operation.
"Right now everything has been canceled because people who should not have known about the expedition obviously managed to find out about it," he said.
Messner, who is an honorary member of the Royal Geographical Society in London, has long maintained an interest in the legend of the Yeti.
Back in 1988 he took part in an expedition to Tibet in an effort to learn more about the creature and later wrote a book entitled "My Quest for the Yeti: Confronting the Himalayas' Deepest Mystery."
"Iím not a scientist but during my expeditions Iíve gathered a lot of information about the Yeti that Iím happy to make available to researchers," he said.
Source: Telegraph | Comments (10)
Similar stories based on this topic:
Tags: Yeti