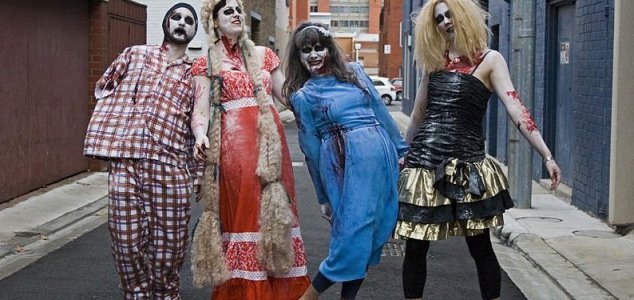 Are you prepared for a zombie invasion ?

Image Credit: CC BY 2.0 Andrew Braithwaite
Kansas governor Sam Brownback signed the peculiar proclamation as a fun way to tackle natural disasters.
What better way to prepare for the possibility of a natural disaster than to pretend that you are and your family are getting ready for a zombie apocalypse - or at least that's the idea behind the bizarre new concept being put forward by authorities in Kansas this month.
"If youíre prepared for zombies, youíre prepared for anything," said Brownback.
"Although an actual zombie apocalypse will never happen, the preparation for such an event is the same as for any disaster: make a disaster kit, have a plan and practice it."
When asked what he would do in the event of a zombie outbreak the governor had surprisingly come up with a plan that wouldn't have looked out of place in an episode of
The Walking Dead.
"My son and I talked about this," he said. "It would be best to go to my dadís farm and get on a combine. Then you could move through - hopefully youíve got enough fuel."
Hopefully he won't be needing to try out his plan for real anytime soon.
Source: Washington Times | Comments (13)
Similar stories based on this topic:
Tags: Zombie, Kansas