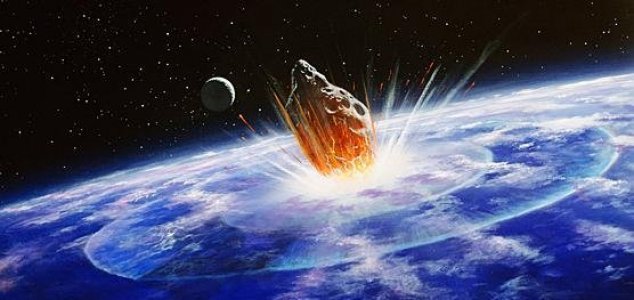 Efforts have been renewed to detect asteroid threats.

Image Credit: NASA
A new body has been set up to help co-ordinate efforts to protect the Earth from apocalyptic asteroids.
In a move that wouldn't look out of place in a science fiction disaster movie, NASA has consolidated its efforts to protect the planet against asteroids by founding the Planetary Defence Coordination Office (PDCO) which will control all its attempts to track down and analyze near-Earth asteroids.
"Asteroid detection, tracking and defence of our planet is something that NASA, its interagency partners, and the global community take very seriously," said NASA's John Grunsfeld.
"While there are no known impact threats at this time, the 2013 Chelyabinsk super-fireball and the recent 'Halloween Asteroid' close approach remind us of why we need to remain vigilant and keep our eyes to the sky."
The long term goal will be to eventually detect all incoming asteroid threats well in advance while also devising ways to carry out an asteroid deflection mission should the need arise.
"The formal establishment of the Planetary Defence Coordination Office makes it evident that the agency is committed to perform a leadership role in national and international efforts for detection of these natural impact hazards, and to be engaged in planning if there is a need for planetary defence," said Planetary Defence Officer Lindley Johnson.
Source: Science Alert | Comments (8)
Tags: Asteroid, Earth