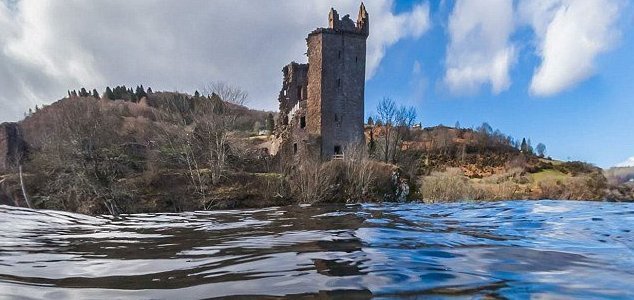 Is there a monster lurking in the depths of Loch Ness ?

Image Credit: Google Street View
A cruise ship company in the Scottish Highlands has invested in a new boat called 'Spirit of Loch Ness'.
The new vessel, which has been commissioned in response to a rise in the number of people looking to head out on to the loch in the hope of catching a glimpse of the world-famous monster, will be designed to maximize the chances of seeing something unusual out on the water.
"The idea of the catamaran has been floating about for a couple of years, but the time just feels right to take a leap," said Ronald Mackenzie, managing director of 'Cruise Loch Ness'.
There have been numerous attempts to track down the elusive denizen over the years but to date nobody has ever been able to produce conclusive evidence that it even exists at all.
Well known photographs such as the "Surgeon's Photograph" of 1934 and the "flipper" image taken underwater by Robert Rines in 1972 have either been debunked by experts or revealed as hoaxes.
Nonetheless, visitors to the area continue to report sightings of something in the water and, being Scotland's most voluminous lake, Loch Ness is certainly big enough to hide a large creature.
Whether the new catamaran will help to unravel the loch's mysteries however remains to be seen.
Source: Scotsman | Comments (10)
Tags: Loch Ness Monster