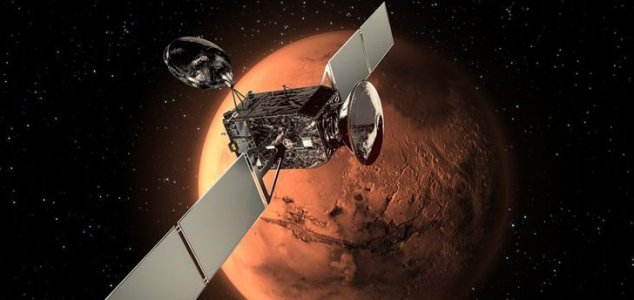 The rocket separation procedure did not go quite according to plan.

Image Credit: ESA
After a smooth launch, ESA's ExoMars probe was almost blown to pieces in a rocket stage explosion.
Back on March 14th, the ExoMars Trace Gas Orbiter and its accompanying lander Schiaparelli successfully blasted off from the Baikonur Cosmodrome in Kazakhstan on a mission designed to determine whether traces of methane picked up on the Red Planet could be evidence of alien life.
Things had been going smoothly until the rocket's upper booster stage, which had separated and was meant to move to a 'junk' orbit to avoid interfering with satellites, disintegrated unexpectedly, producing chunks of debris which may have damaged or interfered with the probe's instruments.
There's also a chance that some of the larger pieces of debris may accompany the probe to Mars where they could either collide when it slows down or burn up in the planet's atmosphere.
Concerns have even been raised over the possibility of microbes hitching a ride to Mars on the debris however it is unlikely that they would survive long enough to reach the surface.
As things stand though the ExoMars probe is still on course to its destination and with a bit of luck it will not have sustained any damage and will be able to carry out its original mission as planned.
Source: The Register | Comments (3)
Tags: ExoMars