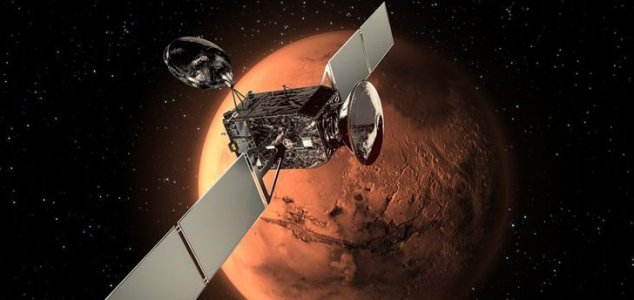 The ExoMars mission consists of both an orbiter and a lander.

Image Credit: ESA
It looks like the Schiaparelli lander slammed in to the Martian surface after its landing system failed.
The fate of the probe, which had separated from the ExoMars Trace Gas Orbiter a few days ago to begin its descent through the Martian atmosphere, has now been confirmed courtesy of new images returned by NASA's Mars Reconnaissance Orbiter.
The photographs show the lander's parachute lying on the surface as well as a dark patch where it is thought that the probe smashed in to the ground at speeds of up to 186 miles per hour.
Exactly what went wrong during the landing remains unclear however with so much data available scientists are confident that they will be able to piece together what happened.
The Trace Gas Orbiter, meanwhile, has entered in to orbit around Mars and is doing well.
Source: The Verge | Comments (58)
Similar stories based on this topic:
Tags: ExoMars, Schiaparelli