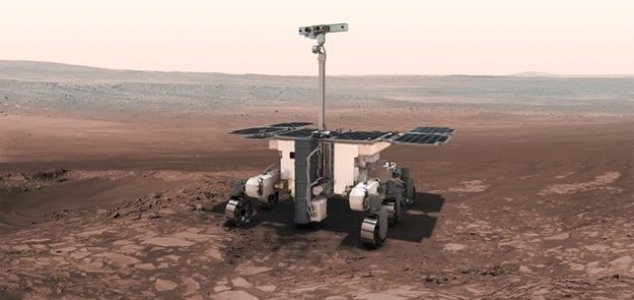 Will ExoMars find evidence of life on the Red Planet ?

Image Credit: ESA
Scientists behind the ExoMars mission have picked out a landing site where they hope to find evidence of alien life.
The joint European-Russian rover, which has been designed to drill down in to the soil, could offer the best hope yet of discovering signs of life on the Red Planet when it launches in 2020.
Perhaps the most important part of the mission - aside from getting the rover there in one piece - concerns the decision over exactly where on Mars it should land to maximize its chances.
Now following four years of discussions, the chosen site has finally been revealed to be Oxia Planum - an area of Mars that scientists believe was once covered by a large body of water.
"With an enormous catchment area the sediments will have captured organics from a wide variety of environments over a long period of time, including areas where life may have existed," said Professor John Bridges from the University of Leicester.
"A large group of scientists have been working on proposing, characterising and down selecting the sites, all of which had fascinating aspects, but Oxia Planum is the clear winner on both science and engineering constraints."
It will be very interesting indeed to see what, if anything, the rover discovers there in a few years' time.
Source: Independent | Comments (0)
Tags: ExoMars, Mars