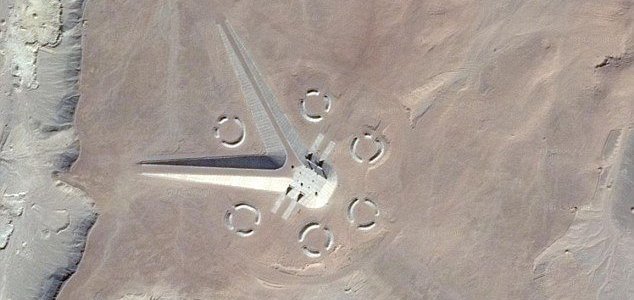 What is this building and what is it used for ?

Image Credit: Google Earth
A peculiar structure in the Egyptian desert near Cairo has been generating a lot of speculation online.
Eagle-eyed users of Google's ever-expanding satellite mapping service have identified a lot of mysterious buildings over the years and this latest discovery, which is situated in the desert to the east of Egypt's capital city Cairo, is no exception.
The structure, which has two long pointed sections and is surrounded by six circular features, has prompted a great deal of speculation on social media with Internet users suggesting explanations ranging from a secret military base to something off the set of the next Star Wars movie.
A video covering the discovery and some of the theories surrounding it can be viewed below.
Source: Mail Online | Comments (34)
Similar stories based on this topic:
Tags: Egypt, Building