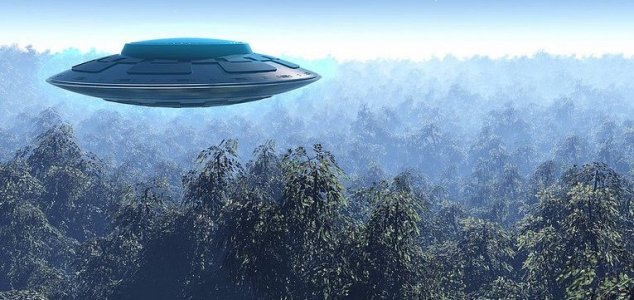 The files are said to detail official UFO investigations.

Image Credit: CC BY 2.0 Gerhard Uhlhorn
Victor Viggiani released the documents to the public during the Alien Cosmic Expo event on Saturday.
The surprise release allegedly confirms that, contrary to the US government's claims that it has maintained little interest in UFOs, high-ranking military and civilian officials have actually been investigating and researching the phenomenon for decades.
"I have here in front of me eleven documents," Viggiana, a retired school administrator from Toronto, told fellow UFO investigators at the ET Disclosure Hearing last weekend.
"They are directly from NORAD indicating that over the last five years an average of 1,800 'tracks of interest' with 75 intercepts. This is directly from the commander of NORAD."
While the specific details of the objects in question have been redacted on the files, Viggiana strongly believes that the documents represent evidence of UFOs and even claims that the government has threatened him with with indictment over their release.
"I dare the U.S. government to charge me," he said to voracious applause from the audience.
Whether the files really are from NORAD and whether they contain anything of significance to those hunting for the truth behind the UFO phenomenon however remains to be seen.
Source: Inquisitor.com | Comments (10)
Tags: UFO