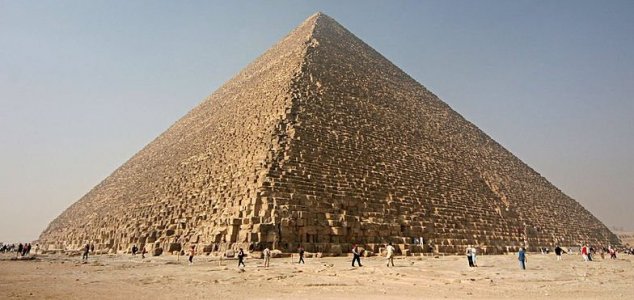 How did the pyramid builders protect what lay inside ?

Image Credit: CC BY-SA 3.0 Nina Aldin Thune
A special security system outside the King's Chamber was intended to prevent thieves from breaking in.
Described by Egyptologist Mark Lehner as a 'very primitive machine', this ancient mechanism consisted of a series of blocks and grooves hidden behind the pyramid's walls.
Acting as an additional barrier to prevent would-be thieves from accessing the tomb, the system would have enabled workers to drop large granite slabs in to place to block off the chamber's entrance once the pharaoh Khufu and his treasures had been safely placed inside.
Sadly though, given that the tomb now contains little more than a granite sarcophagus, it seems that this ancient protection mechanism may not have been too effective at keeping out looters.
But was the King's Chamber really Khufu's final resting place ?
Egypt's former antiquities minister Zahi Hawass believes that this chamber may have in fact been little more than decoy and that the real tomb and its treasures still lie hidden inside the pyramid.
Of particular interest to those who subscribe to this theory are four narrow shafts found leading away from both the King's chamber and the Queen's chamber.
By sending special robots in to investigate, researchers have found that three of these shafts appear to lead to mysterious doorways with copper handles which may conceal Khufu's actual tomb.
If this does turn out to be the case then, far from failing to protect Khufu's remains, the ancient pyramid builders may have actually managed to pull off the impossible by building a security mechanism that has managed to keep his tomb protected for over 4,000 years.
Source: Live Science | Comments (19)
Tags: Pyramid, Egypt